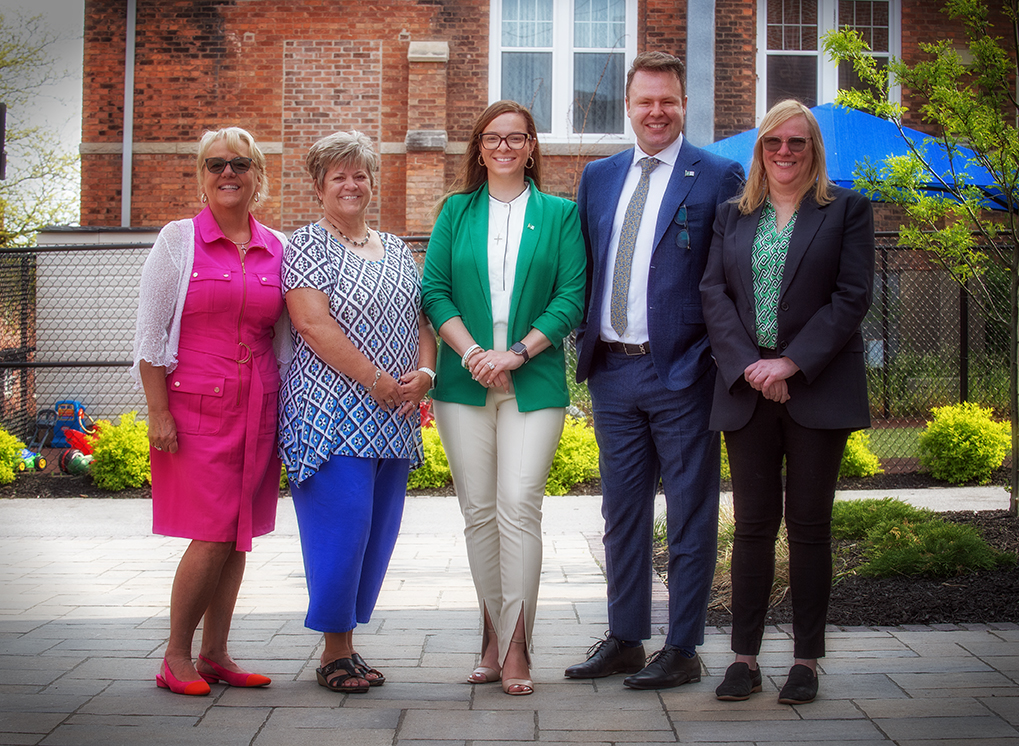 St. Catharines Ontario – The Niagara Inter-Agency Committee held its quarterly meeting on May 16th, 2023, at the Niagara Multicultural Folk Arts Centre and had the honor of hosting two very important guests.
Representatives from eight different sectors had the pleasure of meeting with the Ombudsman Ontario Interim French Language Services Commissioner, Carl Bouchard and Natalia Kusendova-Bashta,Parliamentary Assistant to the Minister of Francophone Affairs. Both were in attendance to take part in the in-person Inter-agency round table. Both guests made it clear that the Francophone community matters and that their offices are open to future discussions about services in French in all sectors in Ontario.
It is understandable that French-language healthcare held a huge importance during the meeting, however there was also an urgent call to assist French-speaking immigrants arriving in Niagara at the present time.
These quarterly meetings, attended by up to 35 agencies, allow volunteer members to dive deeper into conversations that will result in increased and improved services to  Niagara's Francophone community. Discussions cover a wide range of topics including culture, child care services, education, young people, economic development, employment and tourism, healthcare, and seniors.
An awareness campaign will soon be launched to bring attention to the many Francophone community resources and services already available across the region and to highlight the accomplishments of this resilient, innovative and growing community. The campaign also aims to assist English-only counterpart organizations to provide French-language services by partnering with members of the interagency.
The recent launch of a bilingual website: vivreaniagara.com (living in Niagara) provides helpful directories, maps and resources to newcomers and to all French-speaking residents of Niagara. The overall message is that Niagara's Francophone community is "A Force for Action."
This meeting was made possible by Inter-agency partners including Entité2, Centre communautaire Le Griffon and is supported by Venture Niagara.
For further information, visit vivreaniagara.com, or follow us on Twitter and Facebook.
Contact:
Susan Morin,
Business Development Manager
Venture Niagara
Tel 905.680.8085 ext 26#
suem@ventureniagara.com