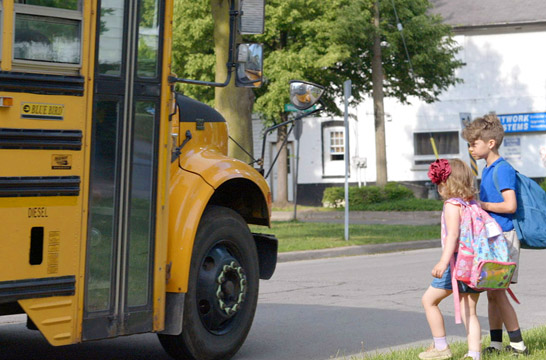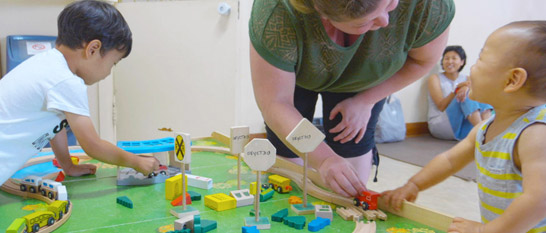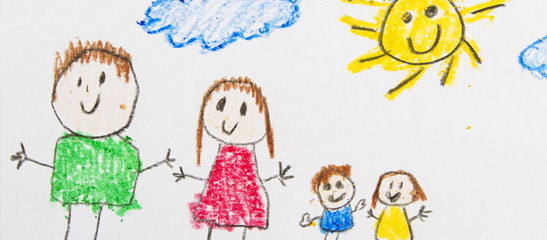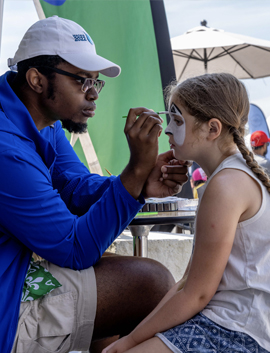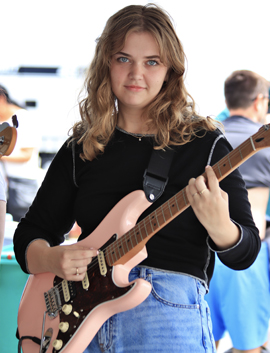 Child Care Services
Parents of newborns and young preschoolers can find child care services in licensed child care centres or home care.
In Niagara, child care centres provide a full range of services, from infant to preschool care and before and after school programs. Francophone services are located in French-language schools of both the Catholic and secular boards. See the resource map to find their location.

You can also find EarlyON centres which offer free drop-in programs for caregivers and children together. Find the locations of EarlyON centres in Niagara.
Montessori schools and before-and-after school care are additional alternatives to provide your young ones with the best education and care.
For more information on options and subsidies, see this Government of Ontario page.
Parents are encouraged to read about the Ministry of Education and the Association francophone à l'éducation des services à l'enfance de l'Ontario.
Elementary and Secondary Education
All children in Ontario are required to attend school until the age of 18 or until they have graduated from a secondary school. Well established Francophone school systems provide free top quality primary and secondary eduction.
French Language Education
French Language schools offer a rich and diversified cultural experience in a welcoming and inclusive environment.
In French language schools of the MonAvenir Catholic School Board and Viamonde French School Board, French is taught as a first language and students learn and live in a Francophone environment.
To attend a French language school, children are admissible if their native language is French, if their elementary education was in French or their parent received education in a French-language school in Canada. For more information, see: Admission to French-language schools.
For more information, visit French-language education in Ontario.
French Immersion Programs
Many schools in Niagara offer French Immersion programs where students learn French as a second language and serves as the language of instruction for some courses. School life and extracurricular activities take place in English.
For a better understanding of the differences, download the document La différence entre L'ÉDUCATION EN LANGUE FRANÇAISE et le programme « FRENCH IMMERSION » (pdf – 345.57 KB)

Post Secondary Education
In Niagara, students can continue their post secondary education at Brock University or Niagara College. Both offer strong academic programs, cutting-edge research, and world-class facilities.
Brock University offers French Studies including courses in translation and business French plus an opportunity to gain experience through an internship within Niagara's Francophone community. The university also offers Teacher Education including a degree in French (second language).
With seven campuses in Ontario – including Toronto, Windsor and Sudbury, Collège Boréal offers French-language programs and services across a network of forty sites in thirty different communities. Literacy and basic skills courses as well as business training and continuing education are available at the Niagara College location (Welland Campus).
Part-time French courses to enhance your communication skills are available at Niagara College.
Furthermore, there are opportunities for our students to pursue their studies in French at the following Toronto universities: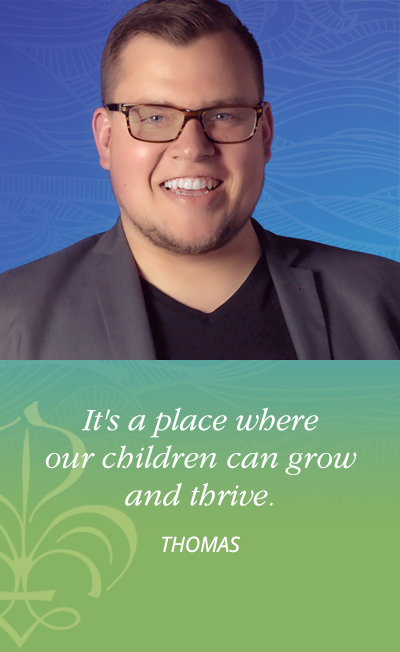 Adult Learning
L'ABC Communautaire offers French, Math and computer courses for free to francophones. They can also help them obtain a high school equivalency diploma (GED). The education centre may provide financial assistance for travel expenses and child care to their francophone students.
French teachers are in demand!
Qualified teachers are in demand in French schools! The resources of Ontario College of Teachers could help you in your job search.
French courses and tutoring
Find out about tutoring and learning programs from the following organizations:
Excellent Tutorat offers private english and french courses and  individual school support.