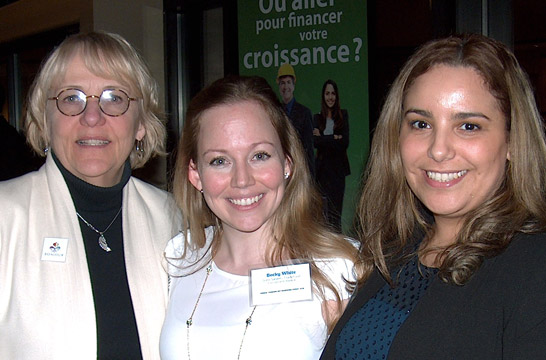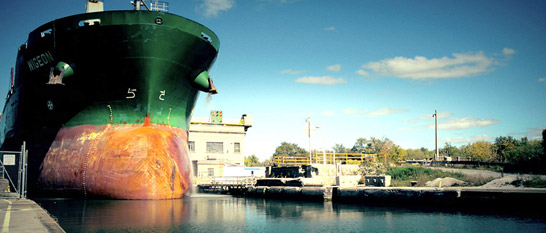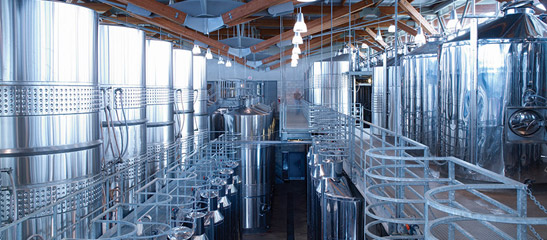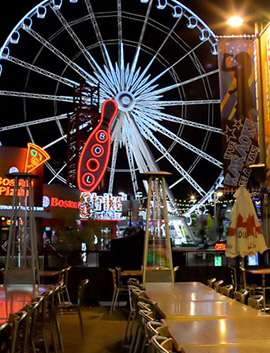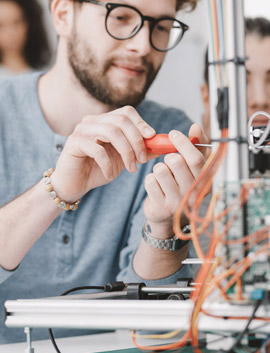 Ontario's 2nd Most Competitive Centre for Business
The region that was once mainly known for its world wonder of a waterfall is attracting a different kind of attention of late. Yes, millions of tourists still arrive each year to play, but a growing number of families and businesses are discovering that there are just as many reasons to stay.
Perfectly positioned between the U.S. Northeast and the Greater Toronto Area, Niagara offers businesses some serious strategic advantages. While our physical location in the heart of one of North America's busiest economic trade corridors is key, there's so much more to Niagara's business story.
Half of North America's population is located within a one-day drive, Niagara is an ideal location to easily connect with customers and suppliers. While there are over 100 border crossings between the US and Canada, goods that crossed the five crossings located in Niagara in 2016 accounted for 14.1% of all goods traded between the two countries.
$100 billion worth of Canada/Us trade flows through the region each year.
Business Support
Local entrepreneurs can look to Venture Niagara for assistance in financing and launching their business. The Community Futures Development Corporation offers services in English and French, helps entrepreneurs across Niagara with loans and investment they need to start or grow their business.
Learn the steps required to starting a small business
Business plan development and review services
Programs and funding information
Seminars and workshops
Sales and marketing plan assistance
Networking events
Referrals to qualified business professionals
Consulting services
Entreprise Services of Caisse populaire Sud-Ouest Ontario Inc. also provides support for business starts-ups.
In 2016, Niagara Region was designated a Foreign Trade Zone Point. The first in Ontario, Niagara's FTZ promotes Niagara Region as a hub for international trade and attracts foreign and domestic investment.
The Niagara Region Economic Development program focuses on business attraction, expansion and retention.
Incubation and Innovation
Educational partners Brock University and Niagara College support technical talent and enterprise as active participants in a wide range of innovation centres including:
The Niagara Industrial Association is the leading voice and advocate of the manufacturing sector in Niagara, Canada.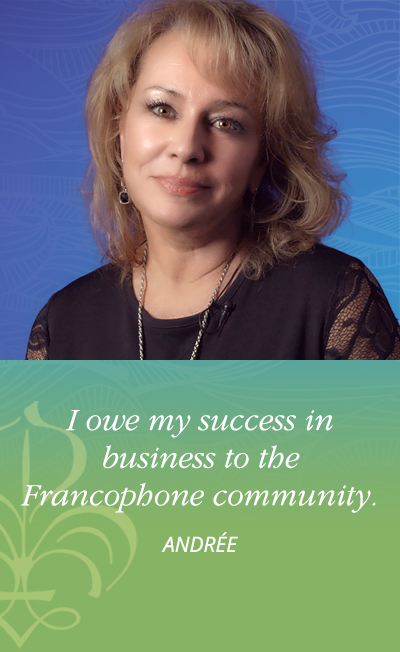 Incentive programs
Being located within one of Canada's Designated Foreign Trade Zone Points offers Niagara businesses that export goods a competitive edge. Tariff and tax exemptions can create significant bottom line savings and they're easier than ever to access. With one phone call or email, businesses can get connected with the information and experts they need to access support and incentives to enhance their exporting efforts.
The following are the top occupations in the region:
Sales and service
Business, finance and administration
Trades, transport and equipment operators and related fields
Education, law and social, community and government services
Management
Health
Manufacturing and utilities
Natural and applied sciences and related fields
Art, culture, recreation and sport
Natural resources, agriculture
---
Manufacturing
Niagara is home to manufacturing icons like General Motors and General Electric, as well as hundreds of small and strategic producers that are using the local innovation and technology resources to remain highly competitive.
Agriculture
Agri-business is a fundamental pillar of Niagara's economy. The Niagara Escarpment, Lake Ontario and Lake Erie influence the soil and microclimate to create some of Canada's best growing conditions. Add in experienced labour, renowned agricultural researchers and innovative research facilities and the region's success in the sector comes as no surprise.
As one of the few areas in the country where sensitive grape varietals and tender fruit crops flourish, Niagara has earned a reputation as Ontario's fruit basket.
Tourism
Over the last few decades, Niagara has evolved from a summer destination focused on the famous Falls into a beloved four-season vacation destination and one of Canada's most popular locations for conferences, conventions and weddings.
Transportation and Logistics
1 in 6 trucks that cross between Canada and the US pass through Niagara
For businesses that support the shipment of goods, having a home base in Niagara makes solid sense. Niagara offers close proximity to many of the largest cities in Canada and the U.S., connecting them via highway, rail, sea and air, allowing them to quickly access world markets.