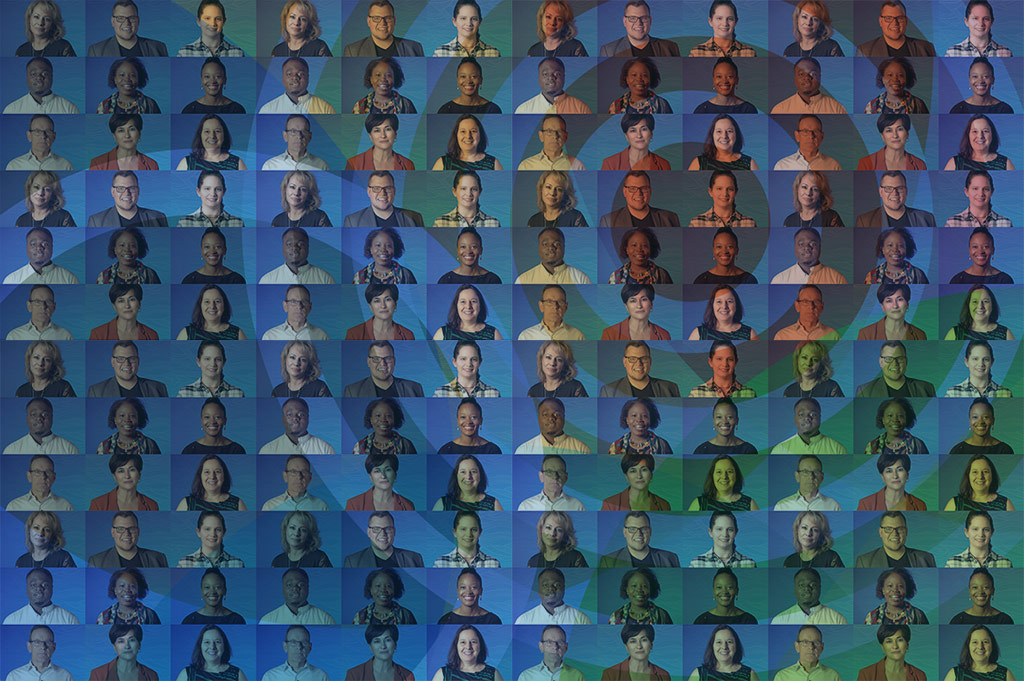 For immediate release
Thorold, Ontario – On October 25, Venture Niagara and its partners will unveil two new products: www.bonjourniagara.com and a community portrait in the form of a printed booklet entitled Portrait of Niagara's Francophone Community. Both these products have been created in both official languages. The event will take place October 25th at the Four Points Sheraton Hotel in Thorold.
Over the past year, members of the awareness committee of the Table Interagence de Niagara have compiled the most detailed listings of French language services offered in Niagara by public and government sectors. The www.bonjourniagara.com web site brings all of this useful information together in both English and French. A promotional video, articles exploring the every-day life of Francophones in Niagara and a social media campaign are added to the already existing Tourism section of the web site. The community profile paints a portrait of a vibrant Francophone community and gives a taste of the activities, current and future projects in store for Niagara's Francophones. The booklet is available as a downloadable file.
The web site and community portrait are important resources aimed at local residents as well as anyone interested in moving to Niagara. These tools will connect potential clients with providers of French language services in Niagara and encourage partnerships between English and French services across all sectors.
"The Francophone community is vibrant and active throughout the region. We are excited to work with all sectors of the community and want everyone across Niagara to be able to tap into our resources," says Lucie Huot, Executive Director of the French employment centre, CERF Niagara (Centre d'emploi et de ressources francophones).
Marcel Castonguay, Executive Director of the Centre de santé communautaire Hamilton/Welland notes that "This may be one of the first projects of its kind in the province. It was time for this initiative to take place. We have great leaders who are creative in the ways they address community needs and we are stronger working together."
Venture Niagara Community Futures Development Corporation managed the project on behalf of the Table Interagence de Niagara. This roundtable is a group of over 35 Francophone community service providers and includes a broad range of partners such as French school boards, health service providers, employment service providers and much more. Funding for this initiative was provided by Ontario's Office of Francophone Affairs and various community partners.
Frank Rupcic, General Manager of Venture Niagara states, "We are proud to launch this initiative which showcases Francophone community resources and encourages discussion on partnerships with English speaking organizations and businesses. It is a great resource for people considering Niagara as a place to live and work."
Susan Morin, Venture Niagara's Business Development Manager says that "Venture Niagara was designated a bilingual office by the federal government many years ago as such we provide our services in both official languages. As a Quebec expat, I am thrilled that I can live and work in French. This makes Niagara feel like home. This campaign will be extremely helpful to anyone looking for community resources and even more importantly to people looking for a place to live and raise a family."
Financial and In kind partners include:
Ontario's Office of Francophone Affairs, Venture Niagara CFDC, ABC Communautaire, La Boîte à soleil, Centre de santé communautaire Hamilton/Niagara, Niagara Francophone Employment and Resource Centre (CERF Niagara), Desjardins Caisse Sud-Ouest Ontario, Conseil scolaire catholique MonAvenir, Conseil scolaire laïque Viamonde, Entité2, La Maison de la culture francophone du Niagara and Réseau de soutien à l'immigration francophone Centre-Sud-Ouest de l'Ontario.
-30-
Event Details
October 25th, 11:30am -1:00 pm
Brock Ballroom Four Points Sheraton Hotel
3530 Schmon Pkwy, Thorold, ON
For Further Information Contact
Susan Morin
Business Development Manager
Venture Niagara Community Futures Development Corporation
905.680.8085 ext. 26
suem@ventureniagara.com